• OUR PHILOSOPHY •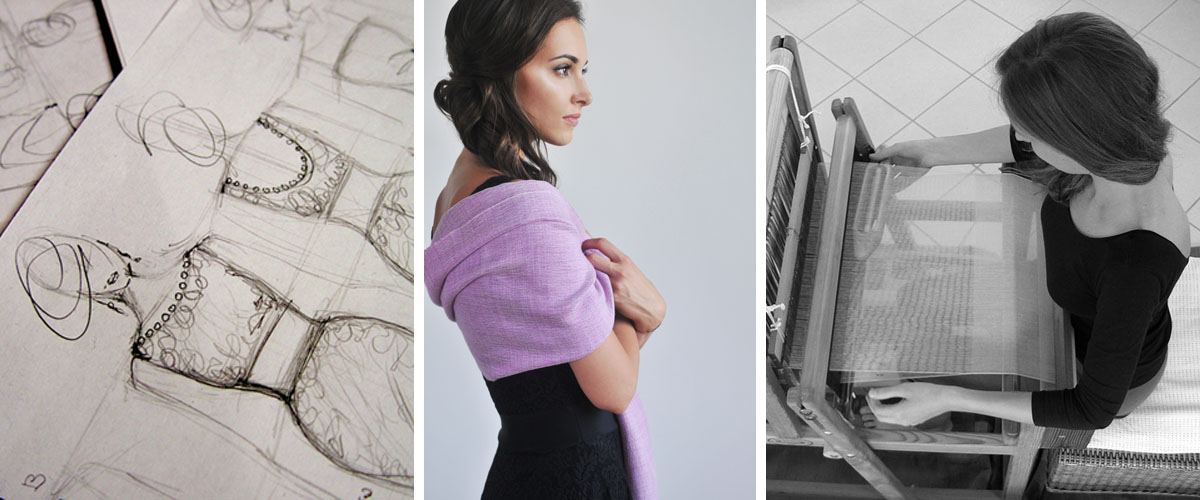 We believe that clothes have the power to give confidence. Our aim is to create such elegant women's clothing, that makes women feel charming and feminine whatever the occasion is. All of our models are manufactured in limited series, based on our manually drawn sewing patterns, from carefully selected fabrics. We pay attention to details, because we know, they make the difference.

We are proud of the handwork we put into our garments. Most of the pieces require precise manual work like hand beading, hand appliqueing and hand stitching. These features provide unique style that cannot be reproduced by mass production.

We care about accessories. Our hand-woven scarves allow different wearing styles and variations. They give a new look even to the most simple dress. We also present jewellery with some of our collections.

Our hallmark is the fusion of classic style, functionality and comfort. All of our creations are made in Hungary, in manufacture-style. We gently take care of each work phase from the first sketch to the last stitch.

We offer our artisan dresses for special occasions to brides, bridesmaids, mother of the brides, dancers and performing artists.