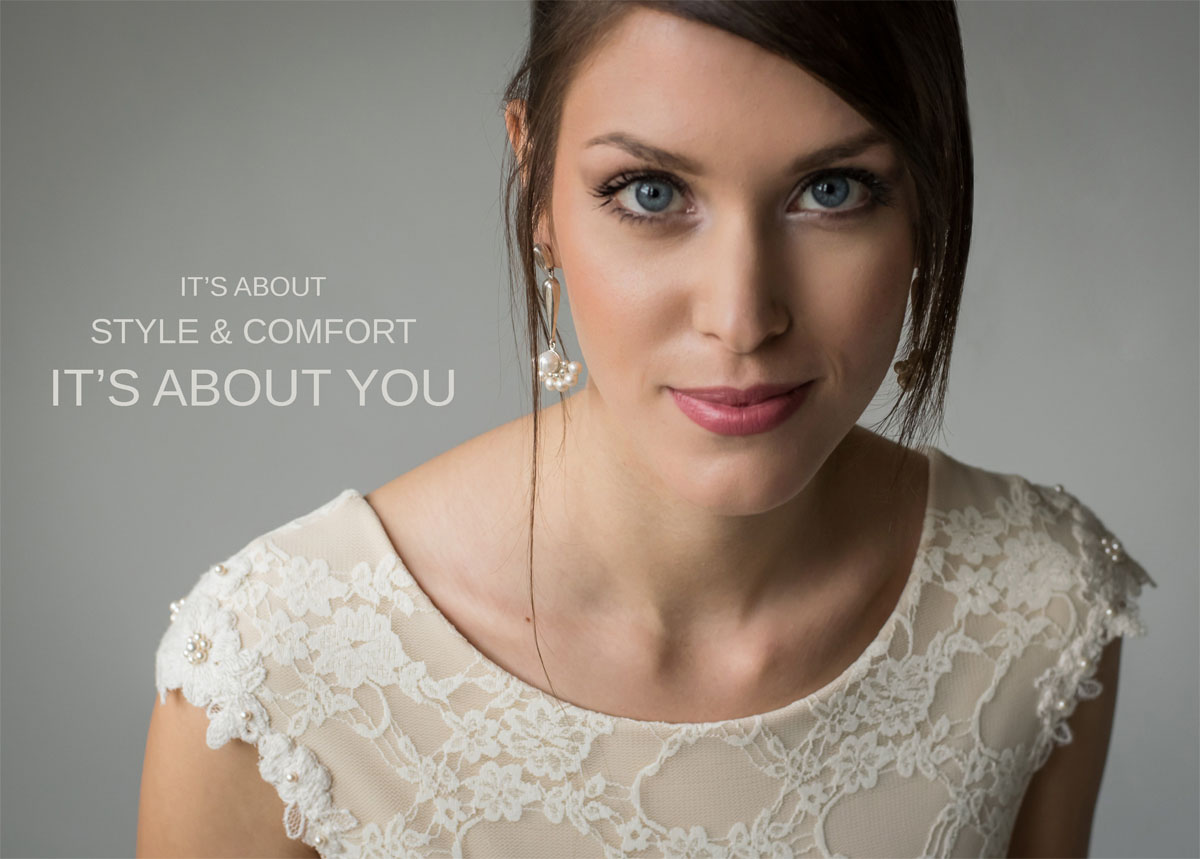 We are committed to provide you the highest level of comfort on your Big Day, we want to help you stay relaxed. Our exceptionally crafted, made to measure wedding dresses are made of soft stretch fabrics with lots of handwork. The result of our devoted creative work is a dress that is not only good looking, but one you can really move around in through the night even on the dance floor.

A unique bridal dress is something to keep and maybe re-wear as occasion dress or pass down to the next generation one day. Thanks to our one of a kind fabrics and cuts you can probably pass down your beloved dress to another bride (in the family) without having her to make any alterations. Another advantage is that you can wear the dress even after smaller weight gain or weight loss.

We make artisan bridesmaid and mother of the bride dresses as well.
"I didn't think that it can exist, but now I know: there is comfortable and pretty wedding dress. Thanks to the perfect model and fabric choice and to careful sizing my dress was perfect. This helped me a lot to stay calm and relaxed on my big day." Zsofi